Pixel Mixel is the new full length album by Bitbasic containing 11 tracks of playful and melodic Electronica. On his 40+ minutes album he's been touching the various styles such as Drill 'n' Bass, Nu Breaks and Intelligent Dance Music. Something for the ladies and gentlemen on the dancefloor indeed but also thought to be heard under your headphones!
Pixel Mixel arrives right on time for this year's Cologne Commons festival where Bitbasic will be performing live on Saturday 12th June 2010 at the famous Gebäude 9 in Cologne. With his current release Bitbasic; the lunatic noise enthusiast from London, pushes forward the next level of glitchy Breaks and drilly IDM.
Tracklist Pixel Mixel
01. An opener
02. Fish restaurant
03. Malcard
04. Sift it if you like
05. Owls eye crust
06. Oily slither
07. Pixel Mixel
08. The lack of anything good
09. Please Mind the Dubstep
10. Milk
11. Some sort of thrive
Biography Bitbasic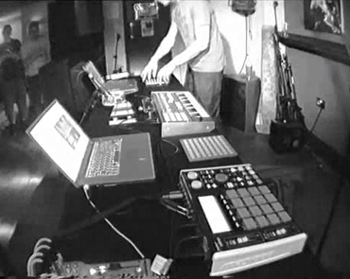 London-based Bitbasic aka. Simon Haycock, has released several EPs and albums through other netlabels such as Monotonik and Testpilot Music before; Bitbasic started his musical adventures at the age of 15. Playing out with a laptop and 40h monome, Simon uses his self-written software 'dj64' which modells a mixer and two turntables virtually.
As the music magazine Drowned in Sound has coined Bitbasic's virtuosity "in nodding to the likes of Nathan Fake, Four Tet and Paul White among others, Haycock is […]bringing together equally excellent and equally diverse genres and wedding them into a sound distinctly his own."
Bitbasic has recently played live at the Unique Beats Festival 2010 in Edinburgh as rec72 netlabel mates Pandacetamol did in 2009.